Gloucester Old Spot Skinless Pork Belly with Glace de Viande
Gloucester Old Spot Skinless Pork Belly with Glace de Viande is available to buy in increments of 1
Gloucester Old Spot hogs are considered one of England's best breeds. These full blood registered hogs are some of the rarest and most difficult hogs to raise for slaughter.
DeBragga owns its own boar and sows, which are raised on a family farm outside of Corning, New York. DeBragga grows the Gloucester Old Spots out to beyond 10 months of age at slaughter, which is almost double the commodity industry standard.
This slow feeding protocol featuring a blend of primarily barley, corn and soy, and in the Fall, including apple pumice, creates a very special pork dining experience. In addition, it makes much better return for the farmer, and that's what we call sustainable.
A layer of luscious fat surrounds the meat which is beautifully marbled, and keeps it tender and juicy during cooking. The flesh is darker, denser and richer in flavor. Included here are four 12oz pieces of the most luscious pork belly available anywhere.
This item is sold as a frozen item. The item is frozen upon production for our e-commerce customers. It may partially thaw in transit. As with fresh product, use within 5 days or refreeze.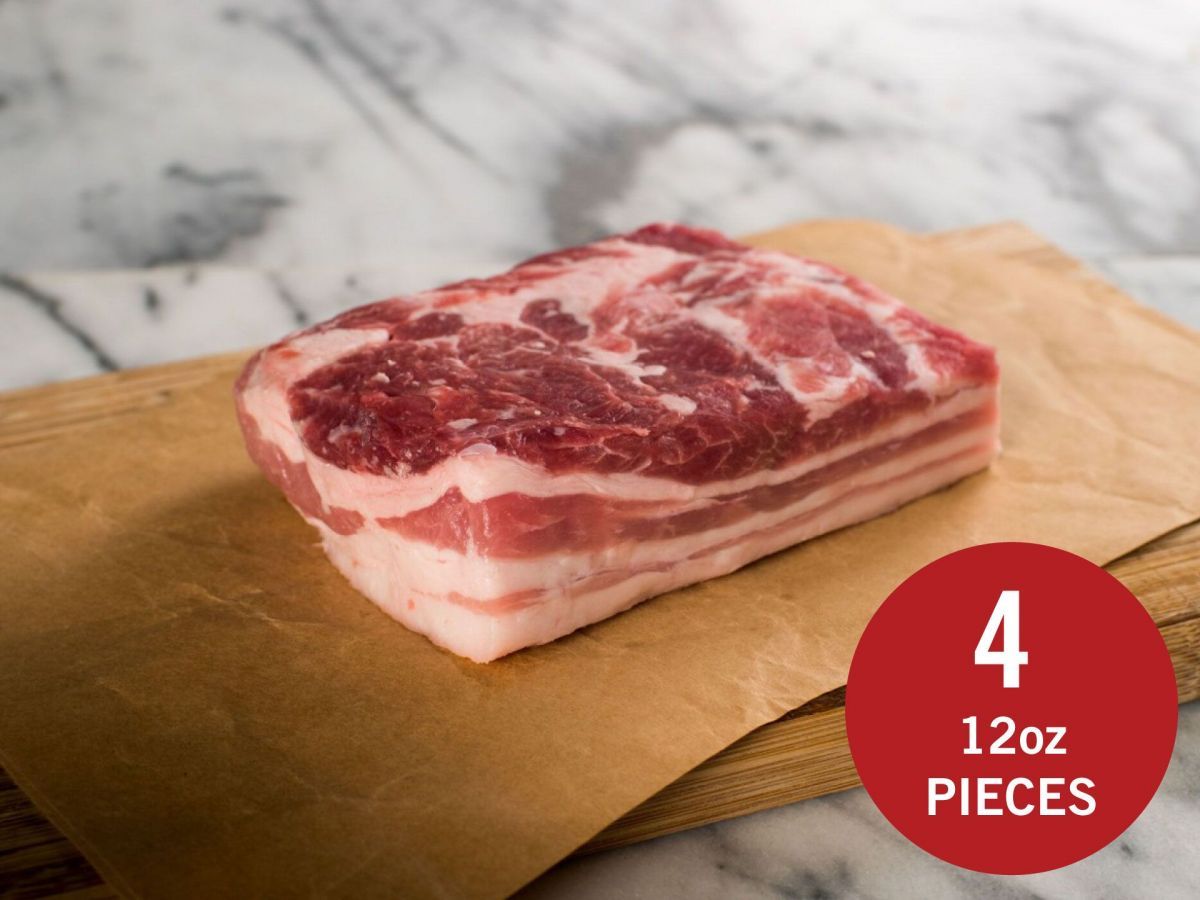 CUSTOMERS WHO ENJOYED THIS ITEM ALSO ENJOYED