Gift Set - Wagyu of The World 'Kobe Beef Style' Kit
This product is eligible for a free shipping promotion on December 14th!
Orders must be entered by December 4th.
Simply choose the Free December 14th option at checkout.
These specially curated selections are shipped frozen via FedEX 2-day Shipping.
Comes with complimentary Yuzu Kosho.
There is no more decadent meat than the deep, silken taste of Wagyu beef. Richly marbled and full of flavor, these steaks offer a beef experience unrivaled the world over.
The Wagyu of The World Kit includes the items shown below.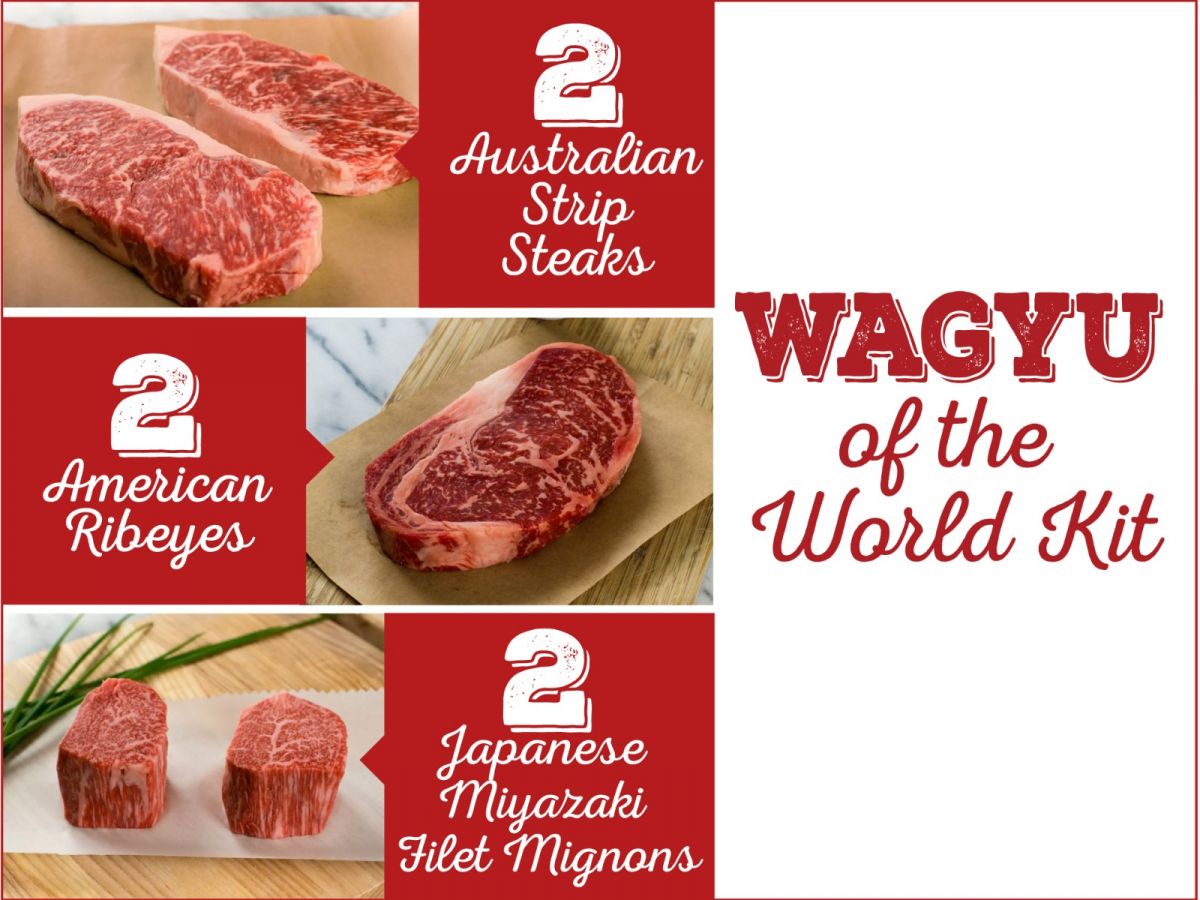 CUSTOMERS WHO ENJOYED THIS ITEM ALSO ENJOYED