New York State Foie Gras Torchon
New York State Foie Gras Torchon is available to buy in increments of 1
Torchon of Foie gras, ready to eat, poached terrine of pure foie gras. Traditionally produced with a few simple ingredients to give you the pure foie gras flavor profile. Creamy, delicate texture. Serve with crusty bread!
A beautiful rounded shape comes from wrapping the foie, pressing it together, and then poaching until lightly cooked. It is then chilled. To serve simply slice ¼ " to ½ " rondels/ round slices Perfect as a canape on crusty bread or placed onto a filet mignon just as it is cooked allowing the foie to melt gently on top of the meat.
This item is sold as a frozen item. The item is frozen upon production for our e-commerce customers. It may partially thaw in transit. As with fresh product, use within 5 days or refreeze.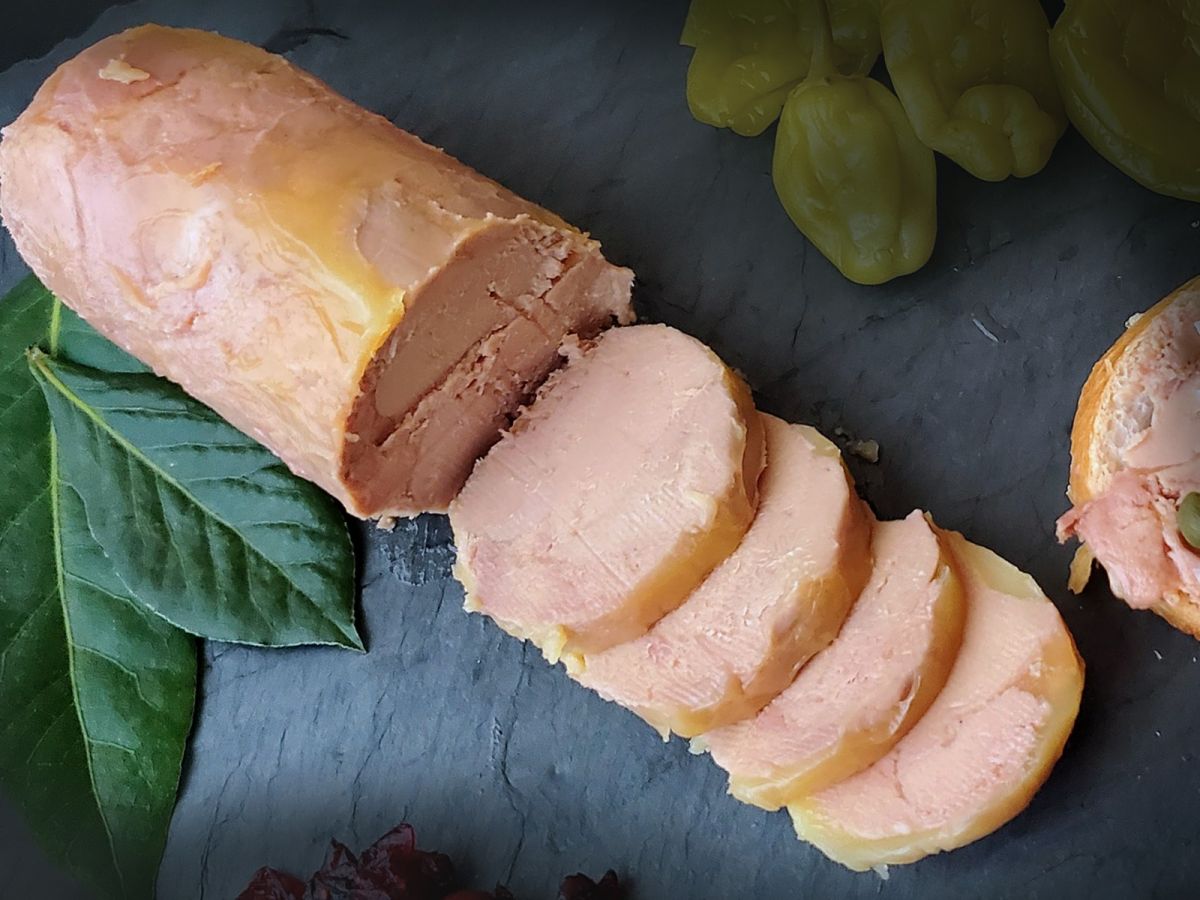 CUSTOMERS WHO ENJOYED THIS ITEM ALSO ENJOYED