Gloucester Old Spot Skinless Pork Shank, 4 per order, with Glace De Viande Veal Stock
Gloucester Old Spot Skinless Pork Shank, 4 per order, with Glace De Viande Veal Stock is available to buy in increments of 1
Gloucester Old Spot hogs are considered one of England's best breeds. These full blood registered hogs are some of the rarest and most difficult hogs to raise for slaughter. DeBragga owns its own boar and sows, which are raised on a family farm outside of Corning, New York. This is divine pork, raised as it was centuries ago.
Each package contains four pieces: two skinless hind shanks and two skinless fore shanks. Also included is 14oz of Glace de Veau Reduced Veal Stock to help make the perfect sauce or braising stock.
This item is sold as a frozen item. The item is frozen upon production for our e-commerce customers. It may partially thaw in transit. As with fresh product, use within 5 days or refreeze.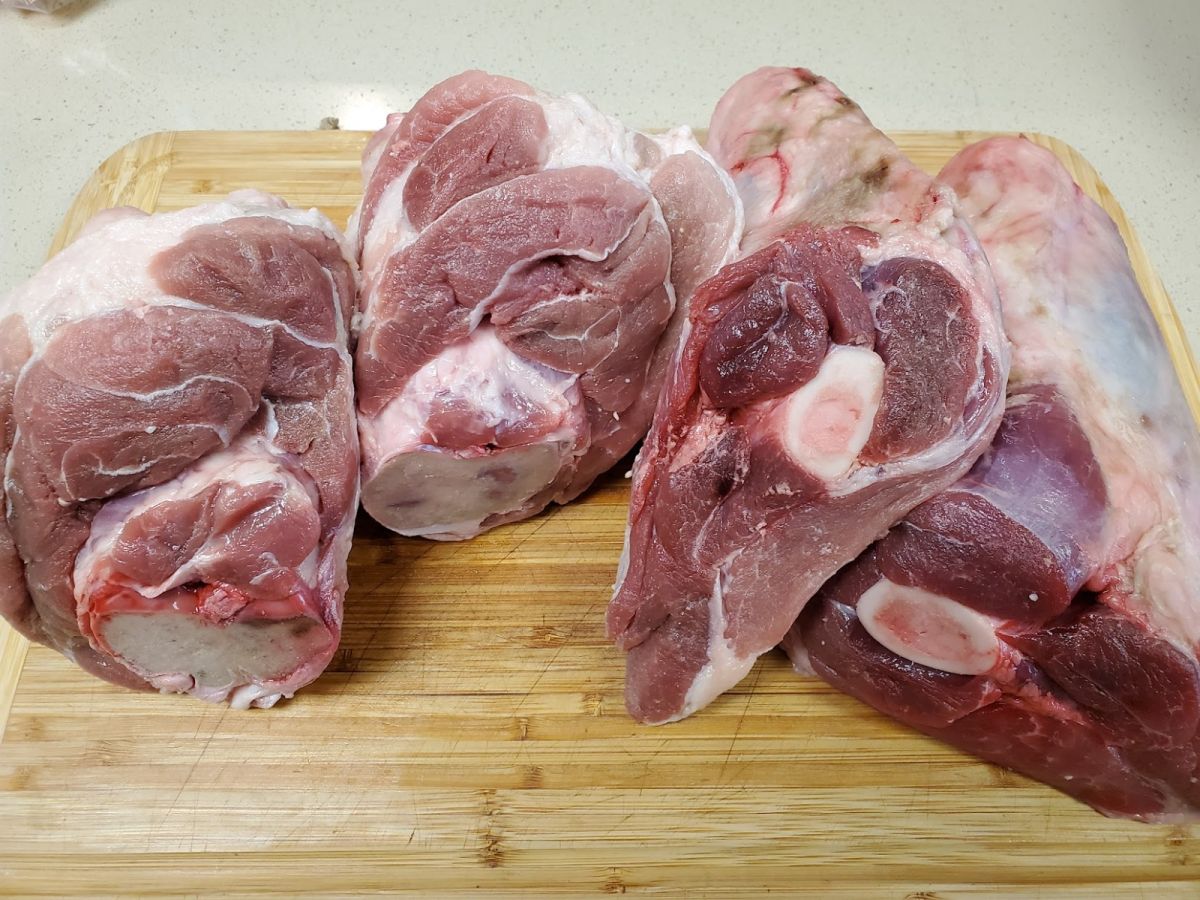 More Information

| | |
| --- | --- |
| SKU | DBSB1350 |
| Aging | No |
| Country of Manufacture | United States |
| Grade | Premium |
| Breed | Gloucester Old Spot |
| Bone | yes |
| Weight Detail | 6.8 lb (each shank 1.7 lb) & 16 oz of Glace de Veau |
| Pack Size | 4 pieces (two hind and two fore shanks) & 1 Tub of Glace de Veau |
Click Here To View Nutritional Information
CUSTOMERS WHO ENJOYED THIS ITEM ALSO ENJOYED