Vermont Salumi Dry Cured Salami Assortment, 4 links
At DeBragga, New York's Butcher, we are always on the lookout for excellent producers of great meats and poultry. Recently, we discovered a small artisanal producer of salumi that we adore.
Vermont Salumi produces a small range of exquisite dry-cured meats, especially a delicious selection of dried salamis. This assortment is a combination of all four flavors they produce.
Red Wine & Garlic
Simply seasoned with cracked pepper, red wine, and garlic. This salami is round, earthy, and studded with buttery, melt-in-your-mouth fat.
Fennel
A take on the classic finocchiona, this salami is approachable, aromatic, and sweet, with a dusting of coarse-ground fennel seeds
Juniper
Bright, clean and reminiscent of northern Italy's alpine landscape where Juniper reigns supreme.
Smoked Paprika
Robust and spicy, paprika and ground red pepper balance the rich character from the fat, a recipe similar to Spanish chorizo or recipes from southern Italy.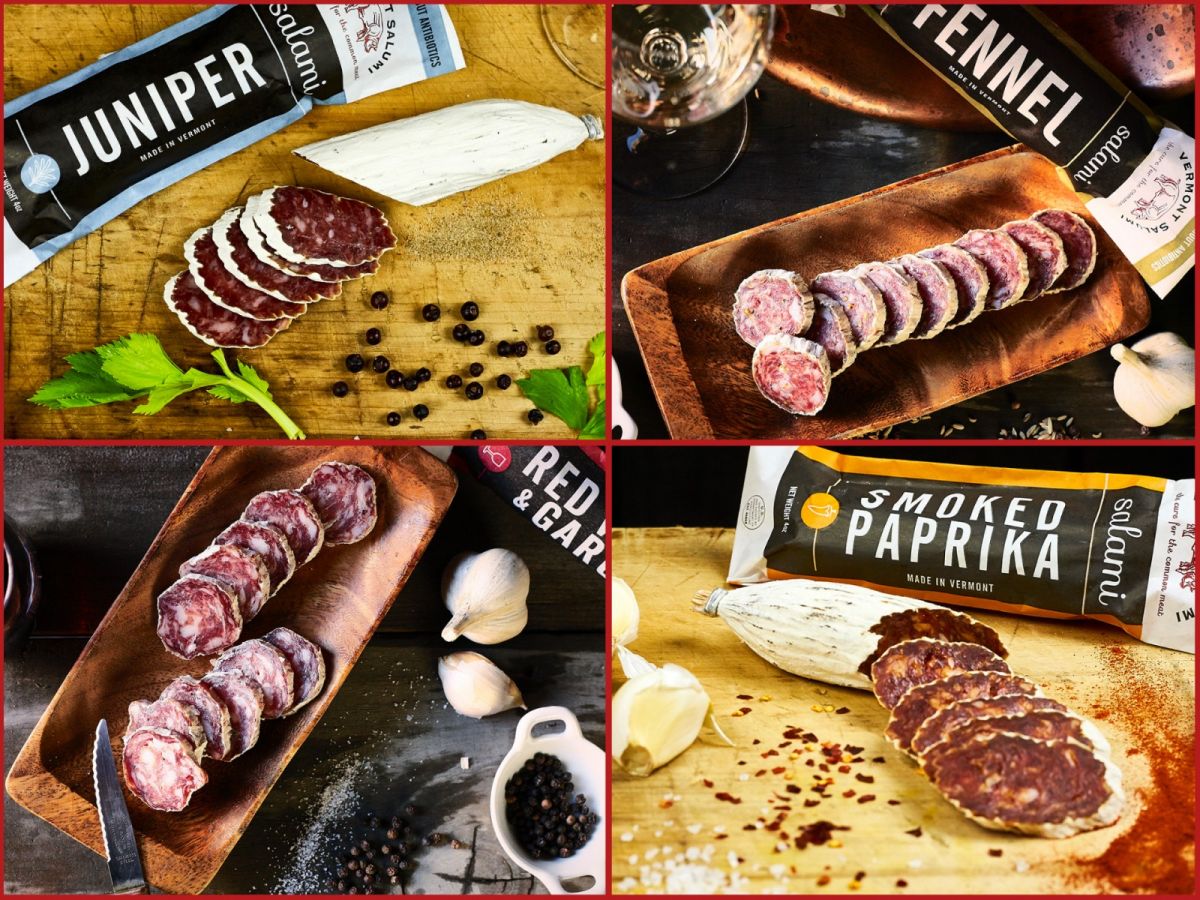 CUSTOMERS WHO ENJOYED THIS ITEM ALSO ENJOYED