Gift Set - EXECUTIVE PRIME DRY AGED SAMPLER
This product is eligible for a free shipping promotion on December 14th!
Orders must be entered by December 4th.
Simply choose the Free December 14th option at checkout.
These specially curated selections are shipped frozen via FedEX 2-day Shipping.
Compare cuts of dry aged prime beef here! The Executive Prime Dry Aged Sampler includes; one 18 oz American Wagyu Bone-in Dry Aged Strip aged 75+ days, two 12oz Prime New York Strips and two 28oz Prime Frenched Rib Chops, both aged 50+ days.
True dry aged beef is a spectacular treat, the meaty flavor concentrated by weeks on a shelf in a temperature and humidity controlled environment. DeBragga tags all of its dry aged beef, and stands behind each piece sold, so you know that you're getting what you pay for.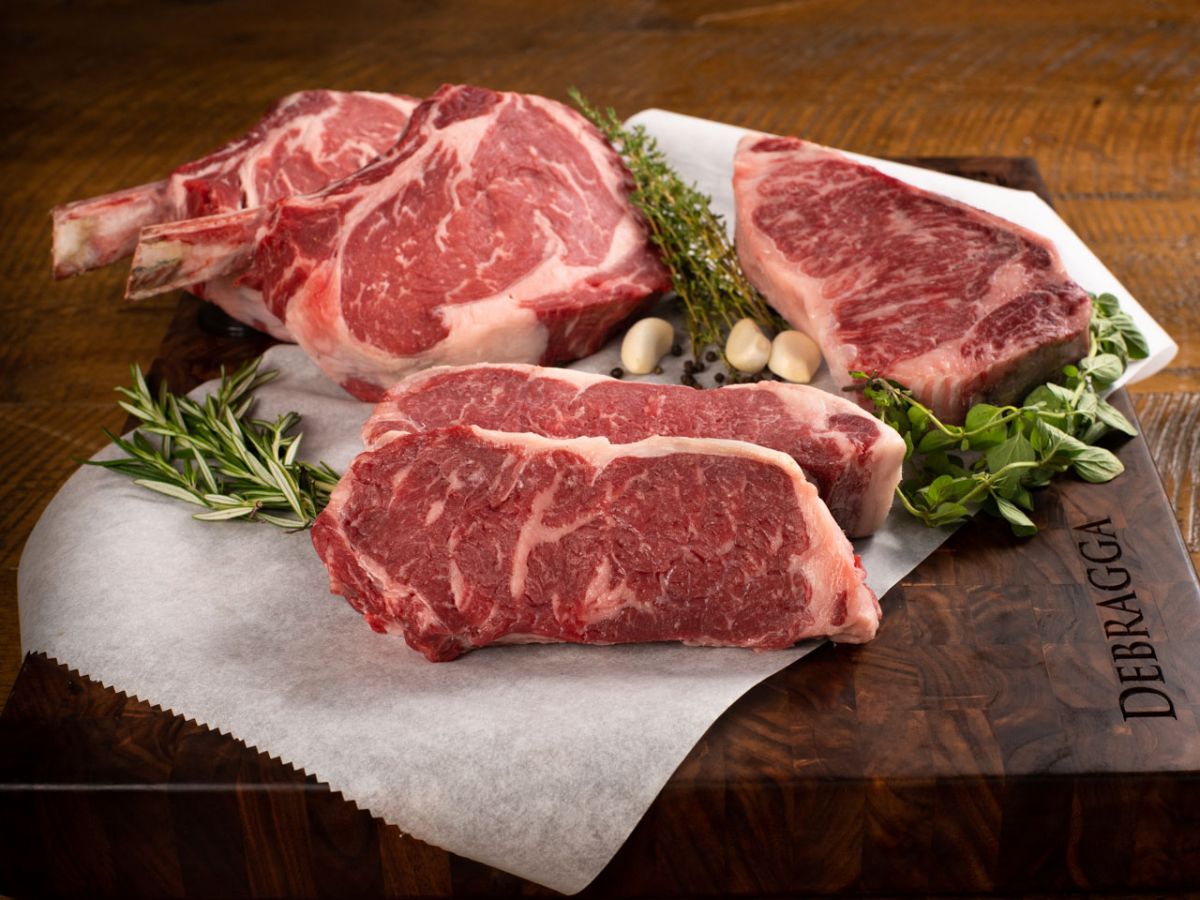 More Information

| | |
| --- | --- |
| SKU | DBSB0028 |
| Aging | Dry Aged Beef |
| Country of Manufacture | United States |
| Grade | Prime - Certified Angus Beef |
| Breed | Wagyu, Angus |
| Weight Detail | 6.125 lbs |
| Pack Size | 5 steaks |
Click Here To View Nutritional Information
CUSTOMERS WHO ENJOYED THIS ITEM ALSO ENJOYED