Party Hors d'oeuvre Assortment
Showcasing our New York State Moulard Duck - a gastronomic treasure, complemented with our Dry Cured Berkshire Pork Sopressata-Toscana.
The legs are slowly stewed until they fall off the bone and are shredded into a fabulous spread to create Rillettes.
To help round out the perfect charcuterie board, our Vermont Fennel Salami as well as our Vermont Salumi, Pork Capocollo slice pack.
With crispy bread, a favorite jam, sliced pears, and some pickled vegetables, you will have a holiday platter that's a meal in itself.
Every item in this assortment is ready to eat.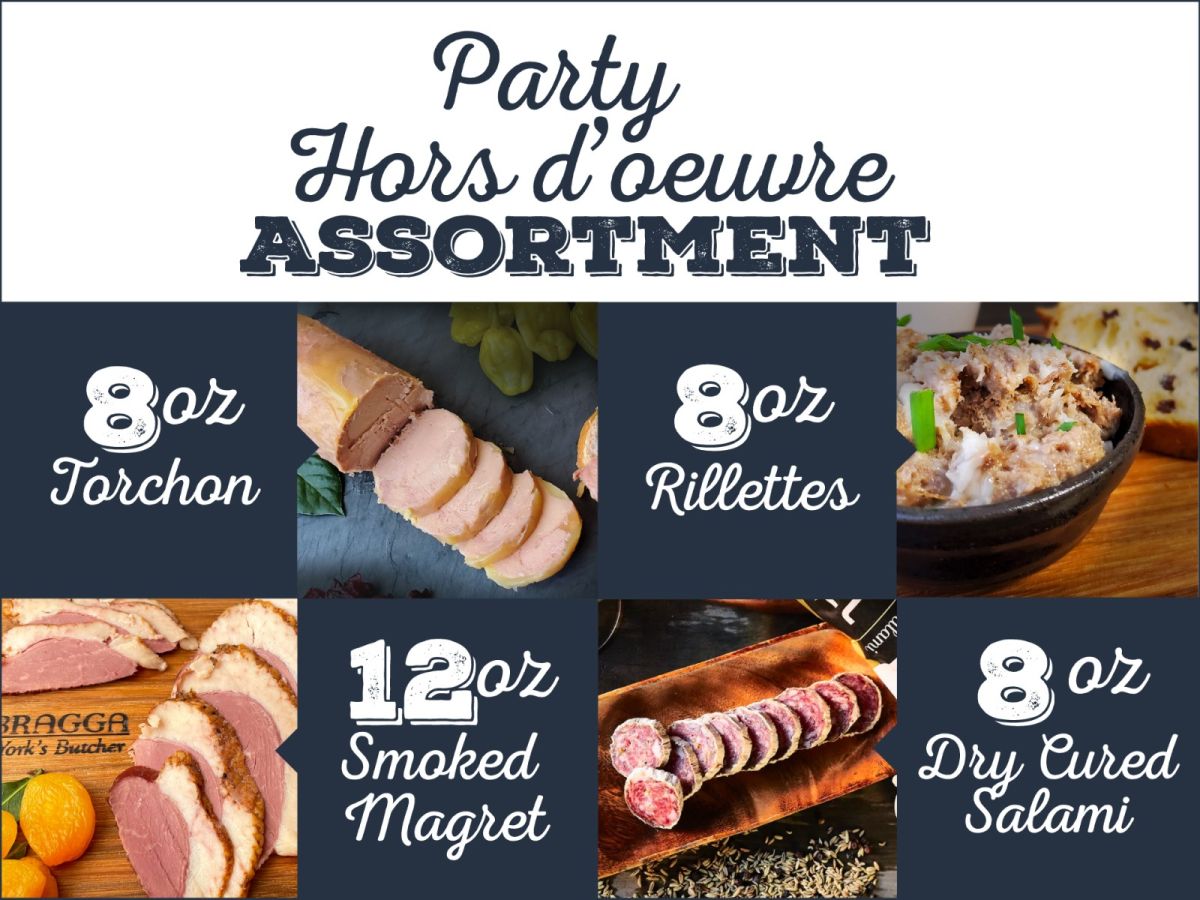 CUSTOMERS WHO ENJOYED THIS ITEM ALSO ENJOYED