Gloucester Old Spot Free Range Pork Sausage Comparison Kit, 40 links
Our delicious pork sausages are made exclusively with DeBragga's own Purebred Gloucester Old Spot pork for an excellent upgrade to these classic recipes. Our award-winning Gloucesters are raised with care by Amish farmers in New York's Finger Lakes region.
This item is sold as a frozen item. The item is frozen upon production for our e-commerce customers. It may partially thaw in transit. As with fresh product, use within 5 days or refreeze.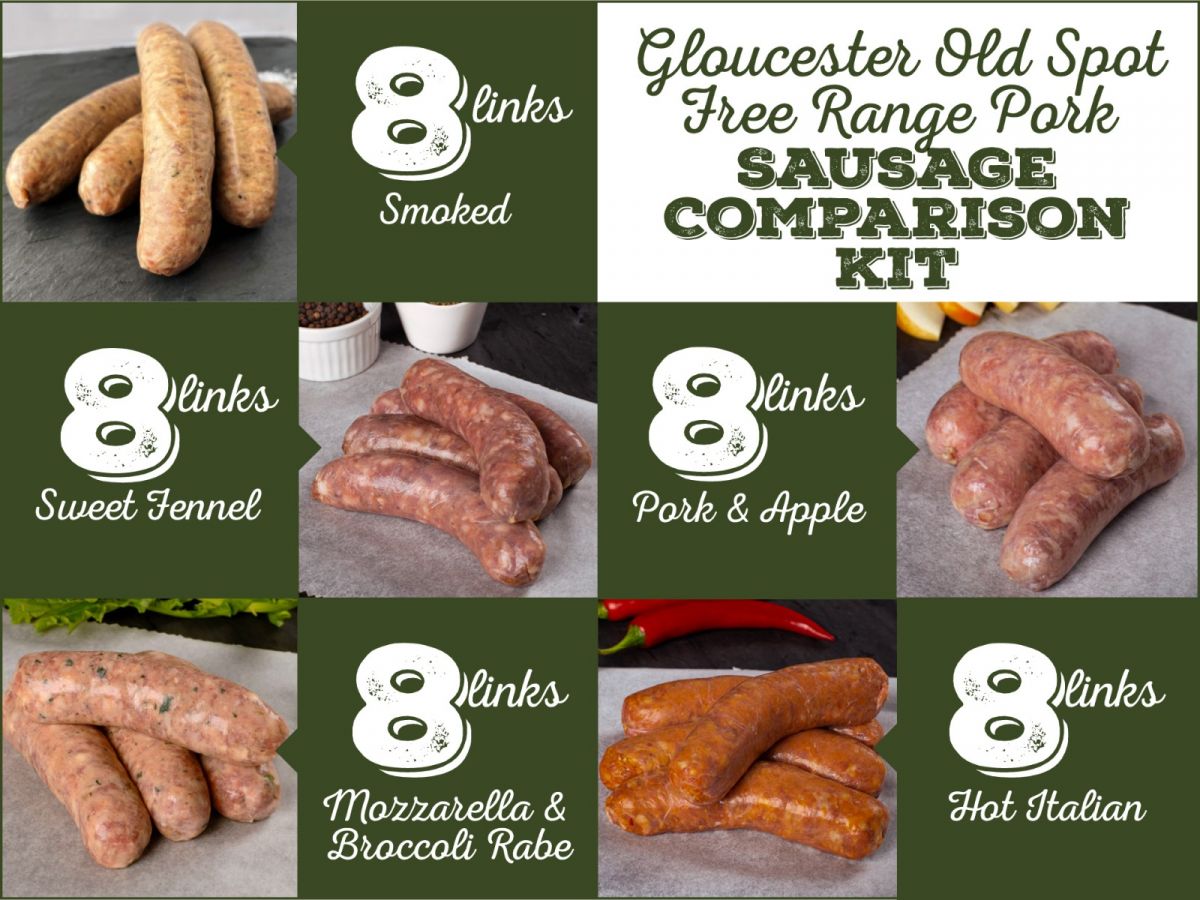 CUSTOMERS WHO ENJOYED THIS ITEM ALSO ENJOYED