Japanese Miyazaki Wagyu Kobe Style Beef Sampler
A fantastic selection of the best cuts of our Japanese Miyazaki Kobe Style Beef.
Grade A 5 +, this collection includes a 12 oz strip, a 12 oz ribeye, and 12 oz of our "sashimi cut' Rib cap cutlets. In addition a jar of the quintessential Wagyu condiment used in Japan, Yuzu Kosho, a vibrant blend of citrus and chili that makes Wagyu sing!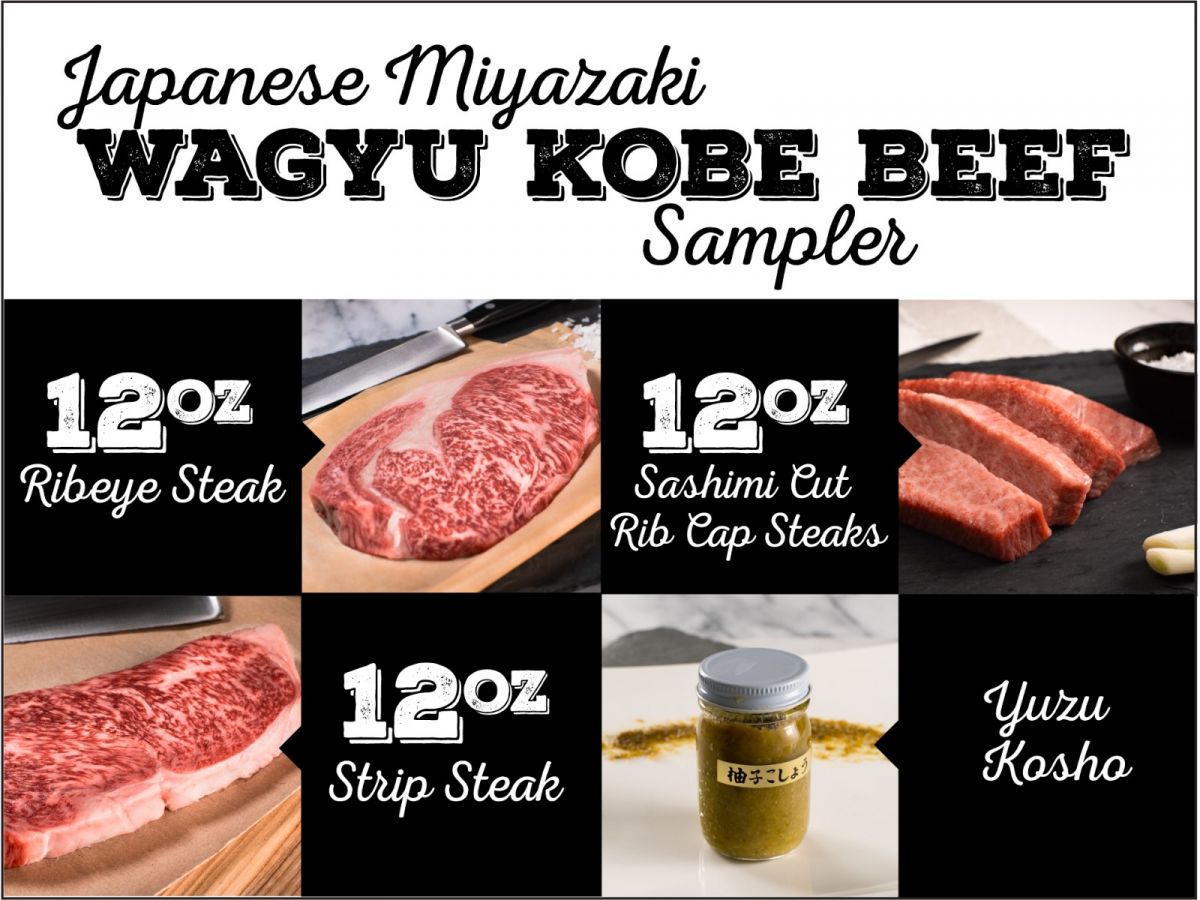 CUSTOMERS WHO ENJOYED THIS ITEM ALSO ENJOYED