Apple And Hickory Wood Smoked Duck Breast
Magret duck breasts are delicately smoked over apple and hickory woods until flavorful. These duck breasts are moist and tender, the perfect way to start any meal. Packaged as a whole breast to maintain flavor and texture, thinly slice and serve as a snack any time.
This item is sold as a frozen item. The item is frozen upon production for our e-commerce customers. It may partially thaw in transit. As with fresh product, use within 5 days or refreeze.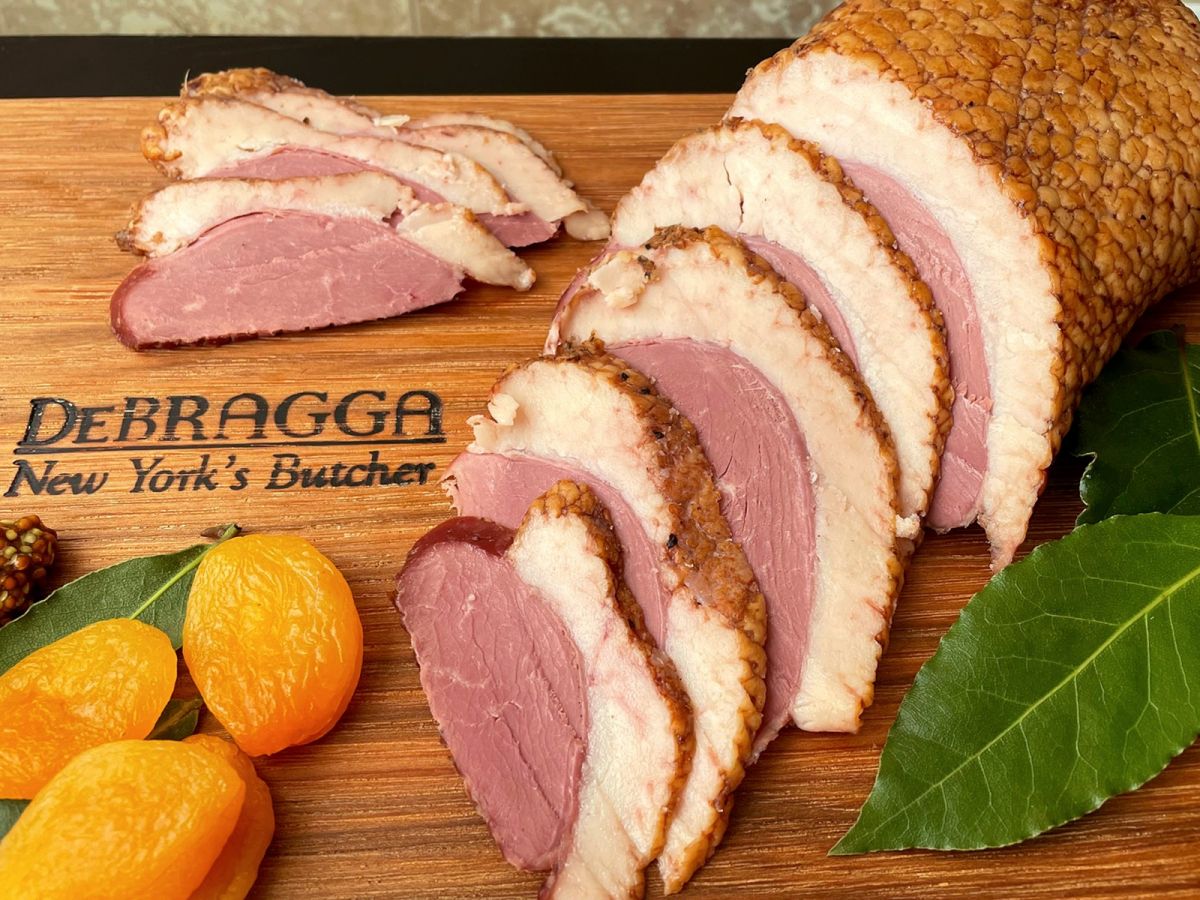 CUSTOMERS WHO ENJOYED THIS ITEM ALSO ENJOYED