Gloucester Old Spot Pork Rack Chops (4 per pack)
The rarest breed hog in the US and UK, Gloucester Old Spots are prized for their very rich dense meat, extraordinary flavor and tenderness.
DeBragga owns their own Gloucester Old Spot hogs, raised on a family farm outside of Corning, New York. The slow feeding protocol - featuring a blend of primarily barley, corn and soy, and apple pumice in the fall, creates a very special pork dining experience.
One order contains four chops, cut from the rack. This is divine pork, raised as it was centuries ago.
This item is sold as a frozen item. The item is frozen upon production for our e-commerce customers. It may partially thaw in transit. As with fresh product, use within 5 days or refreeze.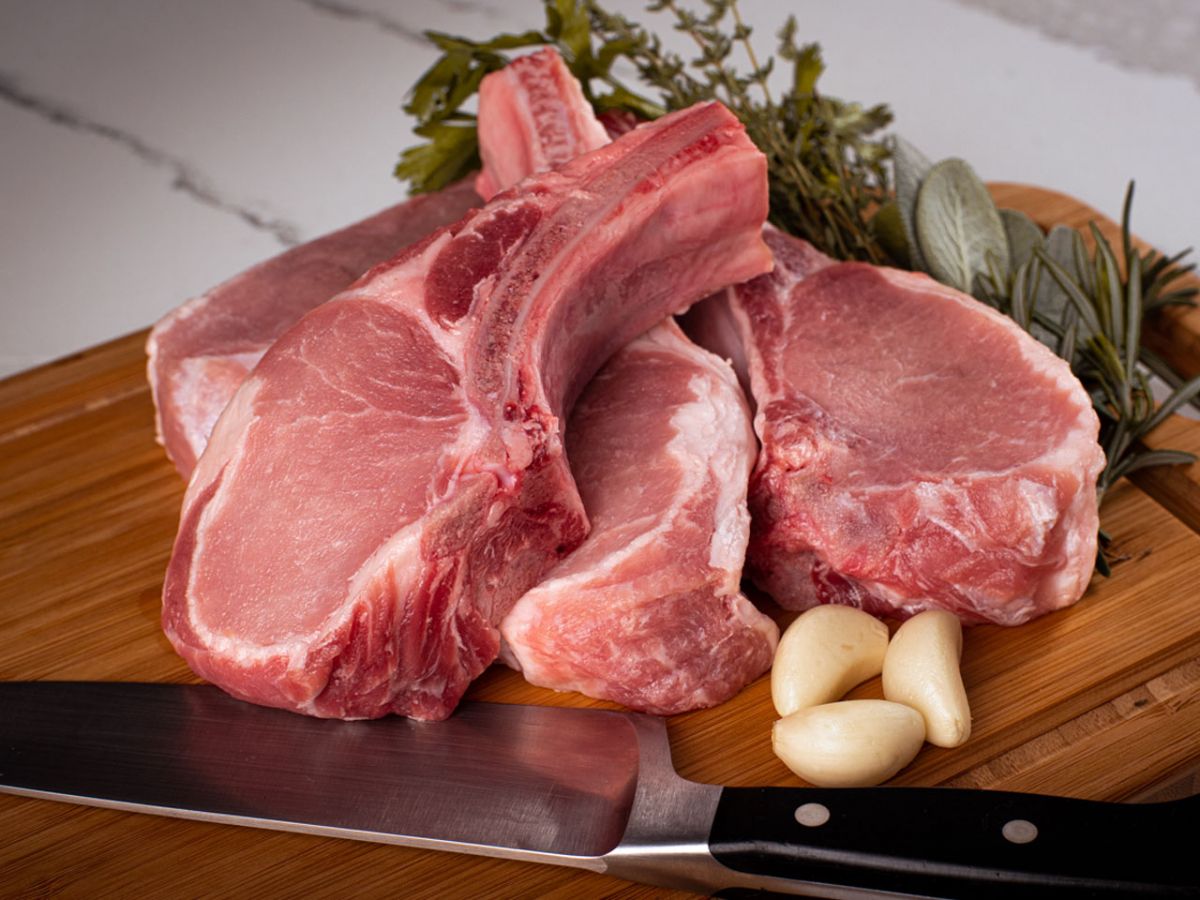 More Information

| | |
| --- | --- |
| SKU | DBSB1352 |
| Country of Manufacture | United States |
| Grade | premium |
| Breed | Gloucester Old Spot |
| Bone | yes |
| Weight Detail | each chop is 10 oz |
| Pack Size | 4 rack chops |
Click Here To View Nutritional Information
CUSTOMERS WHO ENJOYED THIS ITEM ALSO ENJOYED