Gloucester Old Spot Sweet Fennel Sausages, 4 links
DeBragga's Gloucester Old Spot Sausages, made from our very own Gloucester Old Spot Hogs.
All vegetarian fed, humanely and naturally raised outdoors, never given subtherapeutic antibiotics. Our traditional recipes feature quality ingredients for the juiciest, most delicious flavor.
This item is sold as a frozen item. The item is frozen upon production for our e-commerce customers. It may partially thaw in transit. As with fresh product, use within 5 days or refreeze.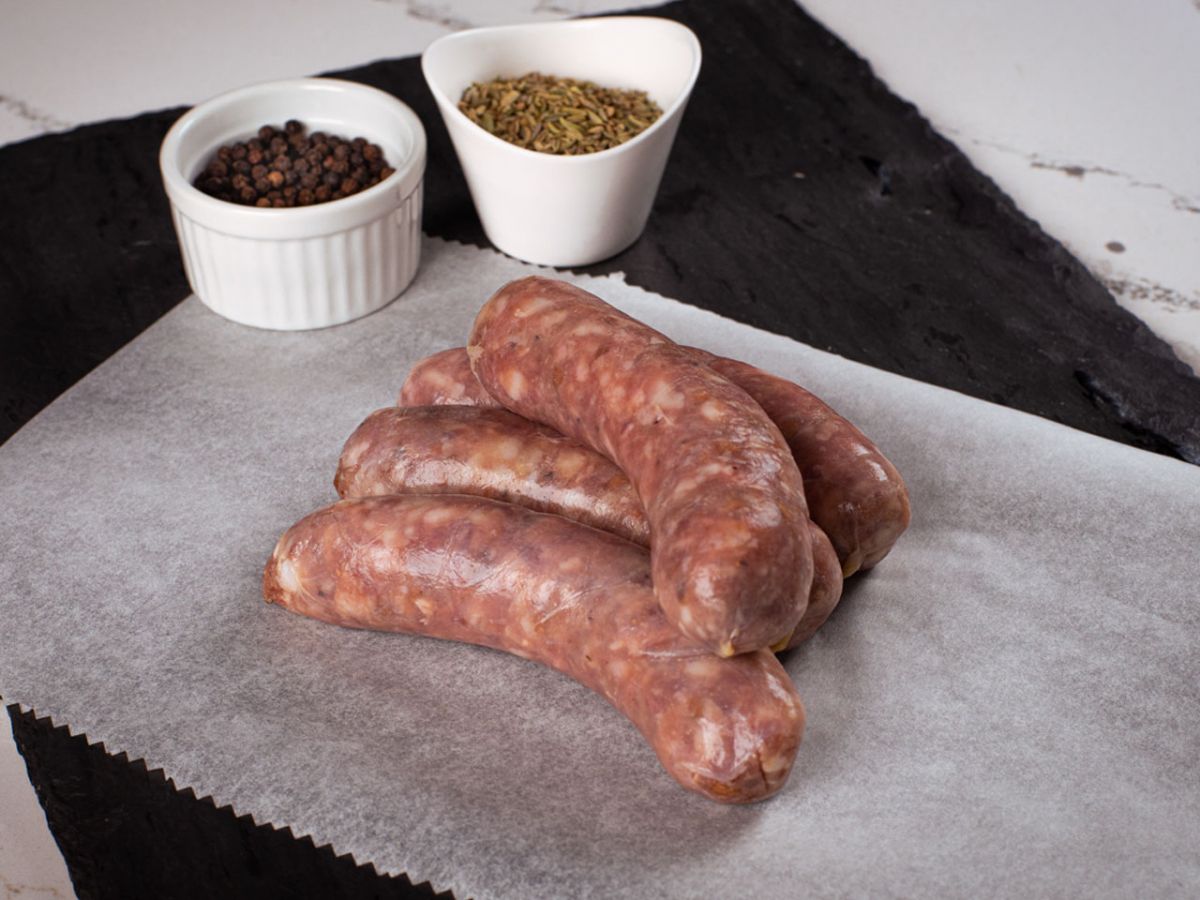 CUSTOMERS WHO ENJOYED THIS ITEM ALSO ENJOYED