Vermont Salumi, Pork Lonza Sliced Pack
Vermont Salumi, Pork Lonza Sliced Pack is available to buy in increments of 1
At DeBragga, New York's Butcher, we are always on the lookout for excellent producers of great meats and poultry. Recently we discovered a small artisanal producer of salumi in Vermont that we adore. Vermont Salumi produces a small range of exquisite dry cured meats, especially a delicious selection of dried sausages or salamis.

Like the best old world artisans, they cure each muscle slowly and naturally for three months to develop superb taste and texture. before being sliced and packaged.

Using only fresh antibiotic free ground pork and spices.

Lean, herbed pork loin aged for 3 months. Bright and clean flavors, shaves into slices with a dusky blush hue. Same cut as Spanish Lomo. Lonza is the perfect combination of lean and fat with a smooth texture.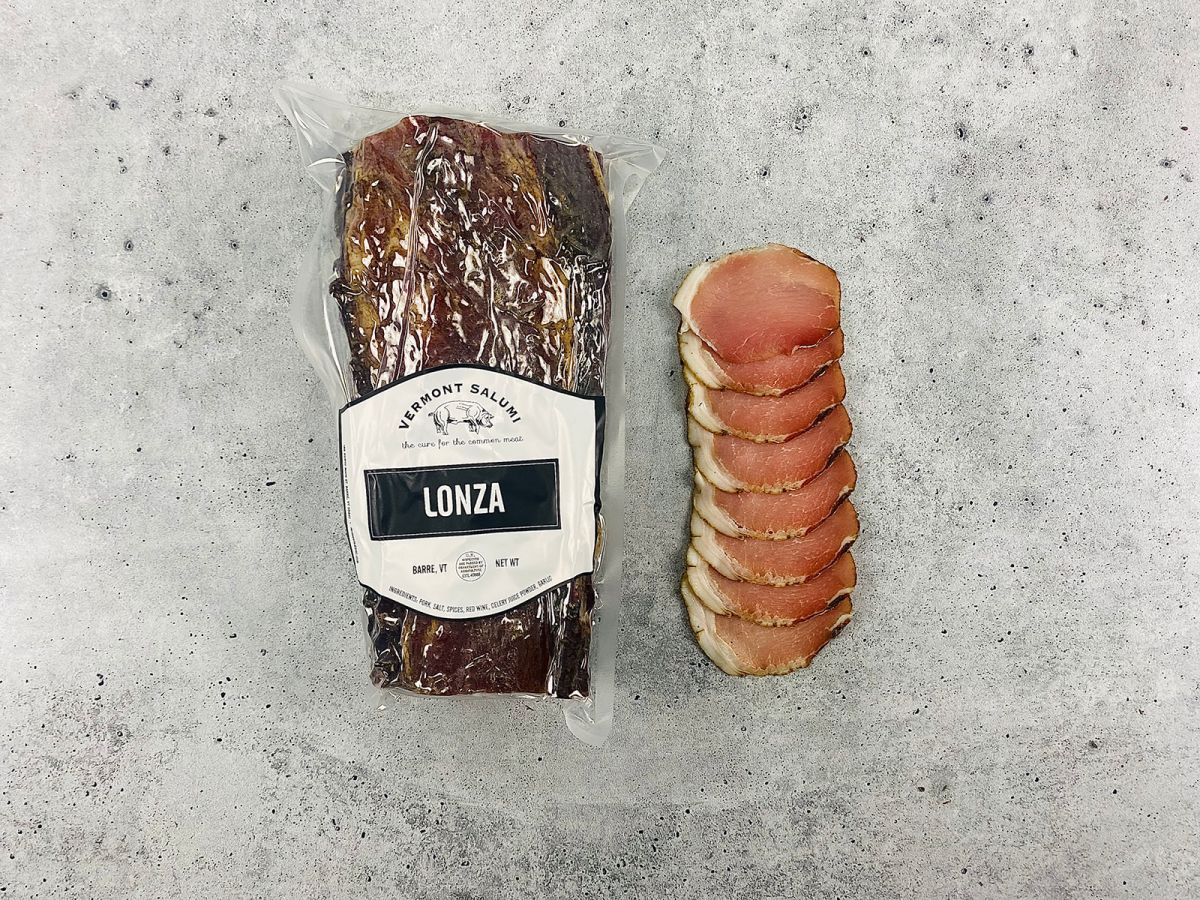 CUSTOMERS WHO ENJOYED THIS ITEM ALSO ENJOYED