Free Range Naturally Raised Iowa Pork Crown Roast
Serve your friends and family something different this holiday season, a naturally raised, Free-range Iowa Pork Crown Roast.
Our pork, a Berkshire Duroc cross, is outdoor raised and never ever given antibiotics (hogs are never fed hormones either). Due to the unusual shape of this crown roast, it will not arrive to your home in a vacuum sealed package.
Roast plus 2 lbs of Gloucester Old Spot Ground Pork. Serves 8-12.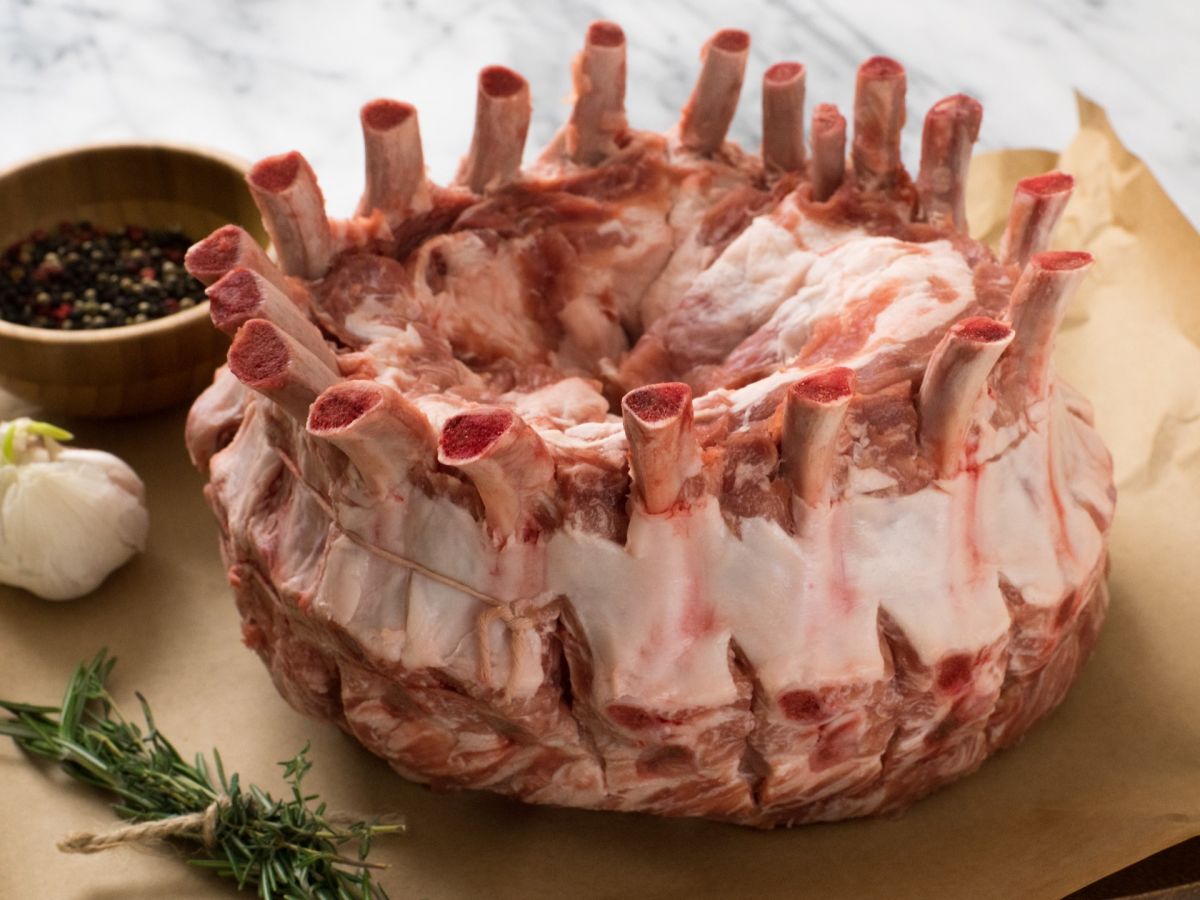 CUSTOMERS WHO ENJOYED THIS ITEM ALSO ENJOYED