Gloucester Old Spot - Whole Hog Kit
Out of stock
At DeBragga, We are very proud of our award-winning rare breed, pureblood Gloucester Old Spot pork program. The Gloucester Old Spot is one of the rarest breeds of pigs in the USA.
One of the special British breeds, we work with a select group of Amish farmers, advocating slow growth conditions with access to pasture and outdoors, feeding a select vegetarian diet finishing with barley for rich marbling, and beautiful muscle color.
When you purchase any Gloucester Old Spot prodcut, you are supporting small family farms in the Fingers Lakes region of NY and biodiversity by consuming this pork, well known throughout the culinary industry.
Go 'Whole Hog' and save on the finest pork available. Enjoy!
This product is sold frozen. The items are frozen upon production for our e-commerce customers. It may partially thaw in transit. As with fresh products, use them within 5 days or re-freeze.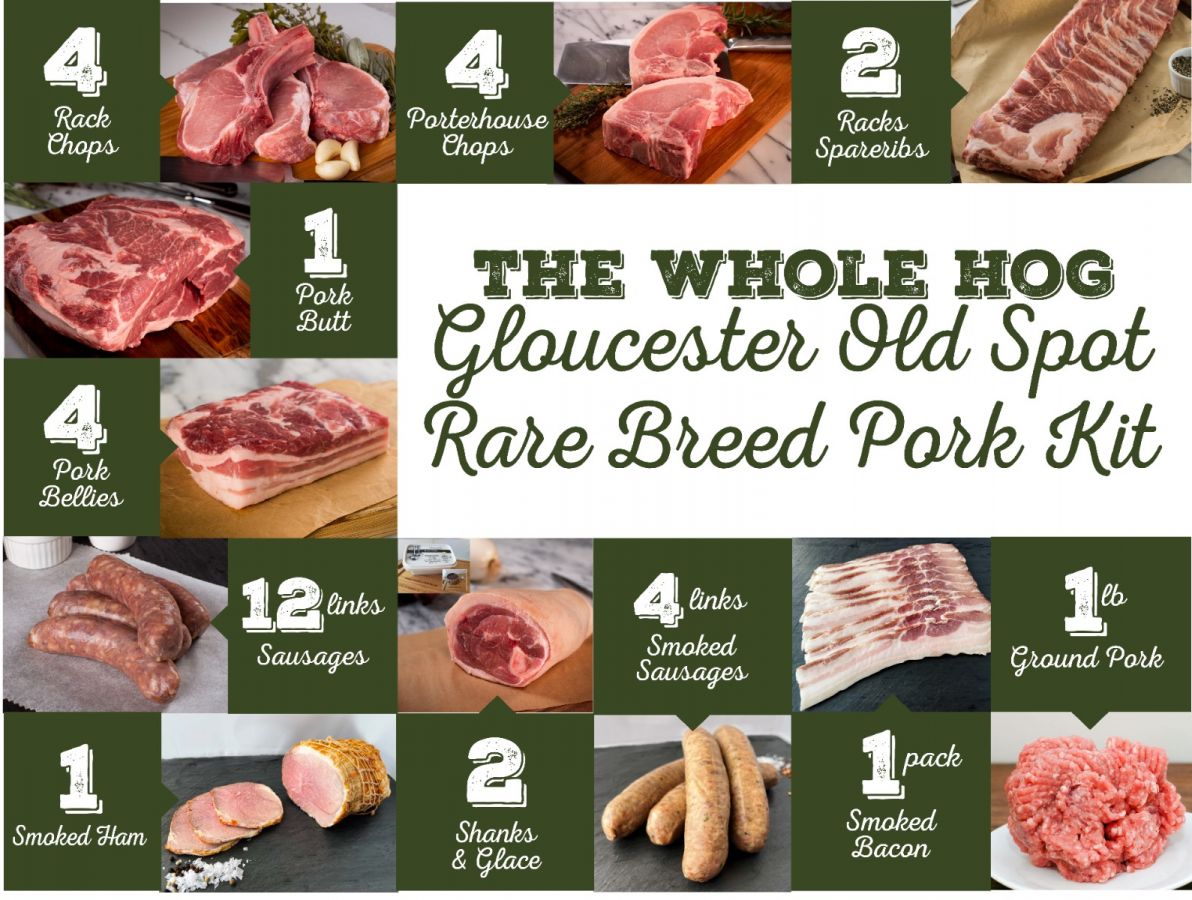 CUSTOMERS WHO ENJOYED THIS ITEM ALSO ENJOYED