Gloucester Old Spot Pork Smoker's Sampler
Out of stock
Featuring our Award Winning, Gloucester Old Spot Hogs. This is the classic assortment of pork cuts for an awesome BBQ.
A 7 lb + Pork butt, 2 racks of St. Louis Ribs, 4 pork rack chops, a couple of packs of our sausage, and 4 Pieces of Pork belly.
This item is sold as a frozen item. The item is frozen upon production for our e-commerce customers. It may partially thaw in transit. As with fresh product, use within 5 days or refreeze.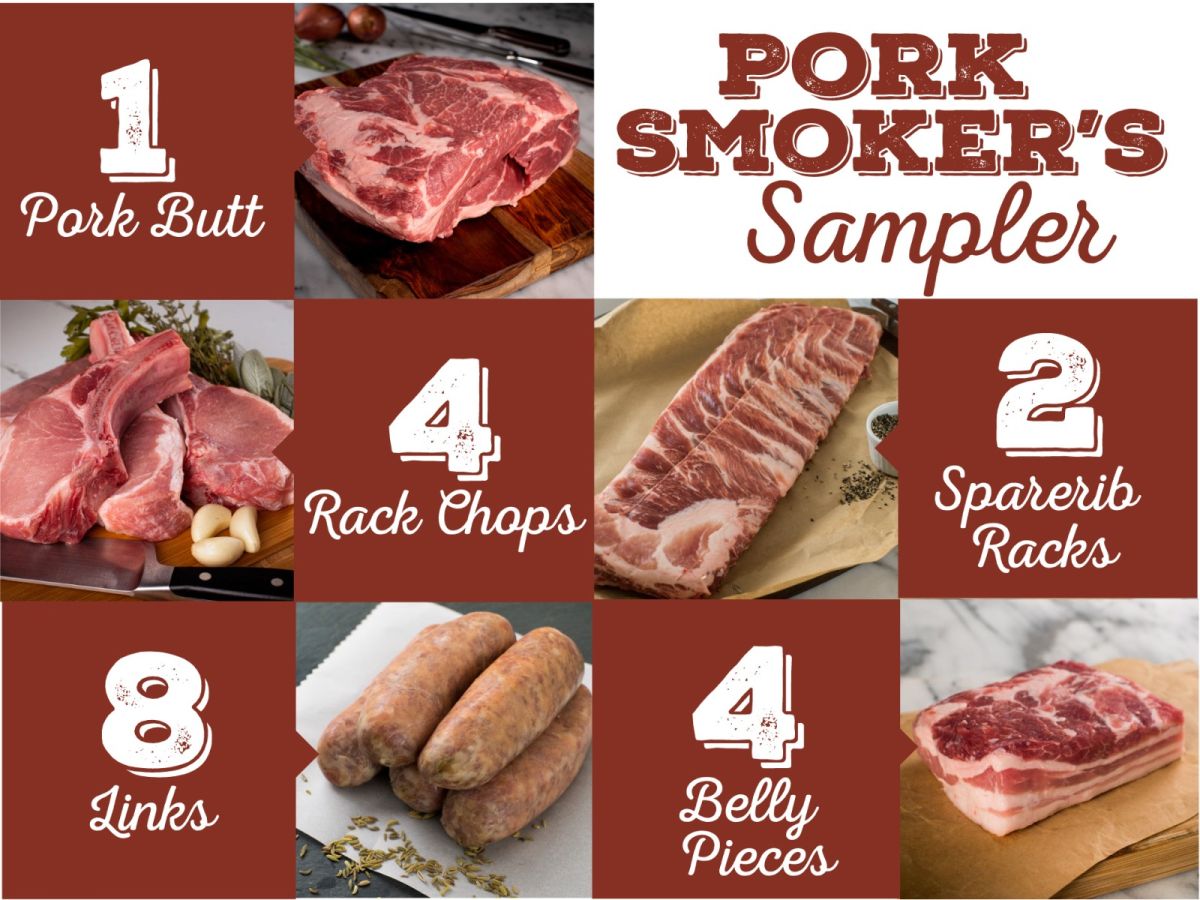 More Information

| | |
| --- | --- |
| SKU | DBPSS04 |
| Country of Manufacture | United States |
| Breed | Gloucester Old Spot, Berkshire and Duroc |
| Bone | No |
| Weight Detail | 17 lbs – 1x 7 lbs pork Butt, 2x2 lbs sparerib racks, 4 pork rack chops, 1.5 lbs sausages, 4 pieces pork belly |
Click Here To View Nutritional Information
CUSTOMERS WHO ENJOYED THIS ITEM ALSO ENJOYED