Gloucester Old Spot Smoked Sausages (4 links)
Out of stock
Since beginning our award-winning rare Breed Gloucester Old Spot program over a dozen years ago, our dream at DeBragga.com has always been to offer traditional recipes simply prepared for you to enjoy.
DeBragga's Smoked Sausages are packaged as four 3 oz links that have been slowly cooked and lightly smoked. The perfect size for breakfasts, barbecues, tailgates or supper with black eye peas and collard greens. Combine our Smoked Sausages with cannellini beans and broccoli rabe for an Italian twist and, of course, they are ideal for slicing in to a salad or adding to your favorite cassoulet recipe.
Our Gloucester Old Spot hogs and the products we make are New York raised and made. We take pride in working with Amish family farms in upstate New York and local NY processors to bring you the finest pork products on the market.
This item is sold as a frozen item. The item is frozen upon production for our e-commerce customers. It may partially thaw in transit. As with fresh products, use them within 5 days or re-freeze.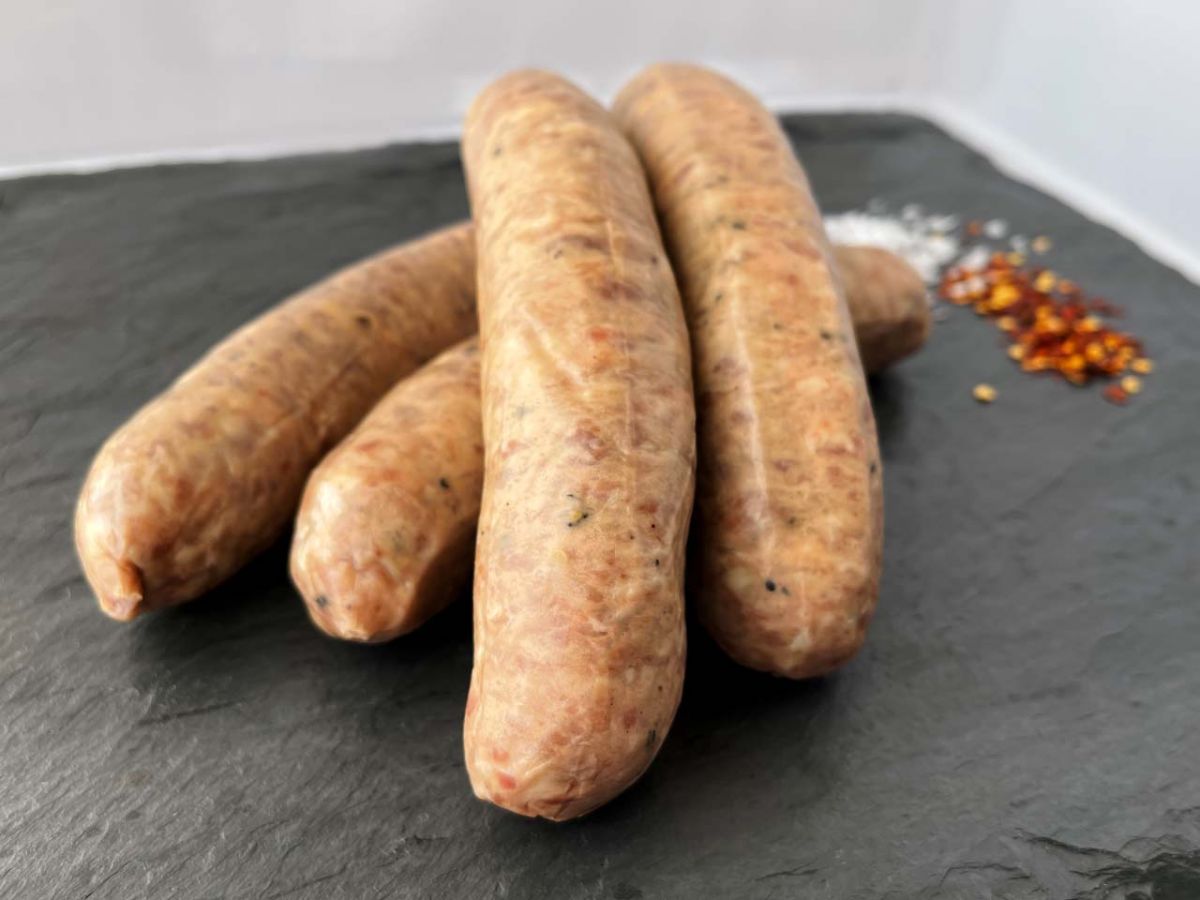 CUSTOMERS WHO ENJOYED THIS ITEM ALSO ENJOYED