Gloucester Old Spot Pork Smoked Sliced Bacon
Gloucester Old Spot Pork Smoked Sliced Bacon is available to buy in increments of 1
Since beginning our award-winning rare Breed Gloucester Old Spot program over a dozen years ago, our dream at DeBragga.com has always been to offer traditional recipes simply prepared for you to enjoy.
DeBragga's Sliced Bacon is slowly cooked and lightly smoked. Each package weighs 12 oz and the slices are a bit thicker than most bacon. Perfect for breakfast, BLT sandwiches or salads.
And remember, our Gloucester Old Spot hogs and the products we make are New York raised and made. We take pride in working with Amish family farms in upstate New York and local NY processors to bring you the finest pork products on the market.
This item is sold as a frozen item. The item is frozen upon production for our e-commerce customers. It may partially thaw in transit. As with fresh products, use them within 5 days or re-freeze.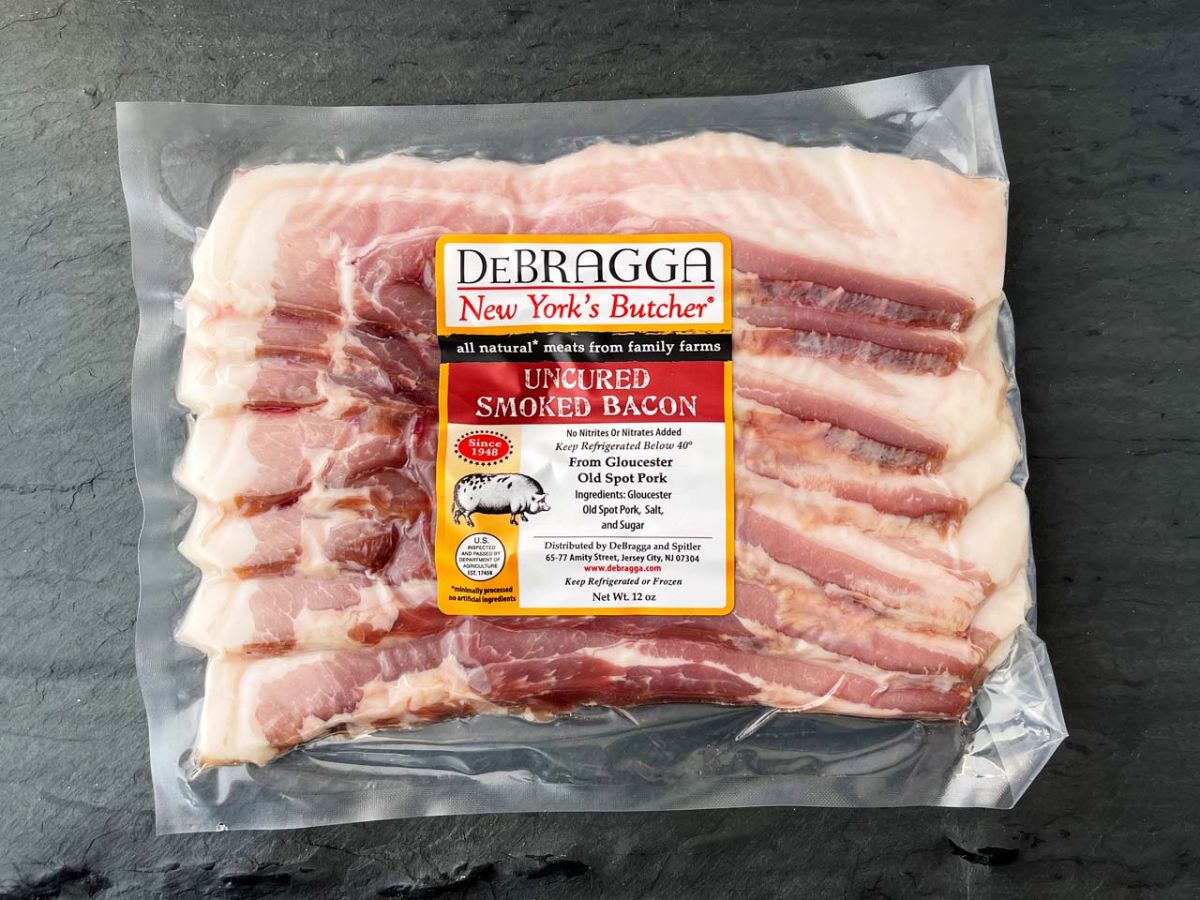 CUSTOMERS WHO ENJOYED THIS ITEM ALSO ENJOYED