Gift Set - The Party BBQ Kit
Out of stock
Adults, Kids, Family, and Friends. The Party BBQ Kit has enough to fill them all up with a wide variety that is sure to please everyone.
Featuring twelve 12oz. Dry Aged Hand Select Angus Steaks. Aged exclusively in our lockers for over 40 days. The cattle these steaks come from are raised with NO antibiotics or added hormones EVER. Awesome beef as it should be. Each is big enough to share… or not!
In addition, our Dry Aged Hand Select Beef Hamburger Patties, 7 ounces and 1 inch thick, are what a burger should be. Twelve Patties per Kit. Grill one up with our naturally raised all beef franks prepared without nitrates/ nitrites from beef raised without antibiotics nor added hormones.
Start them out with Gloucester Old Spot Pork Spareribs and Pork Sausages.
An amazing party!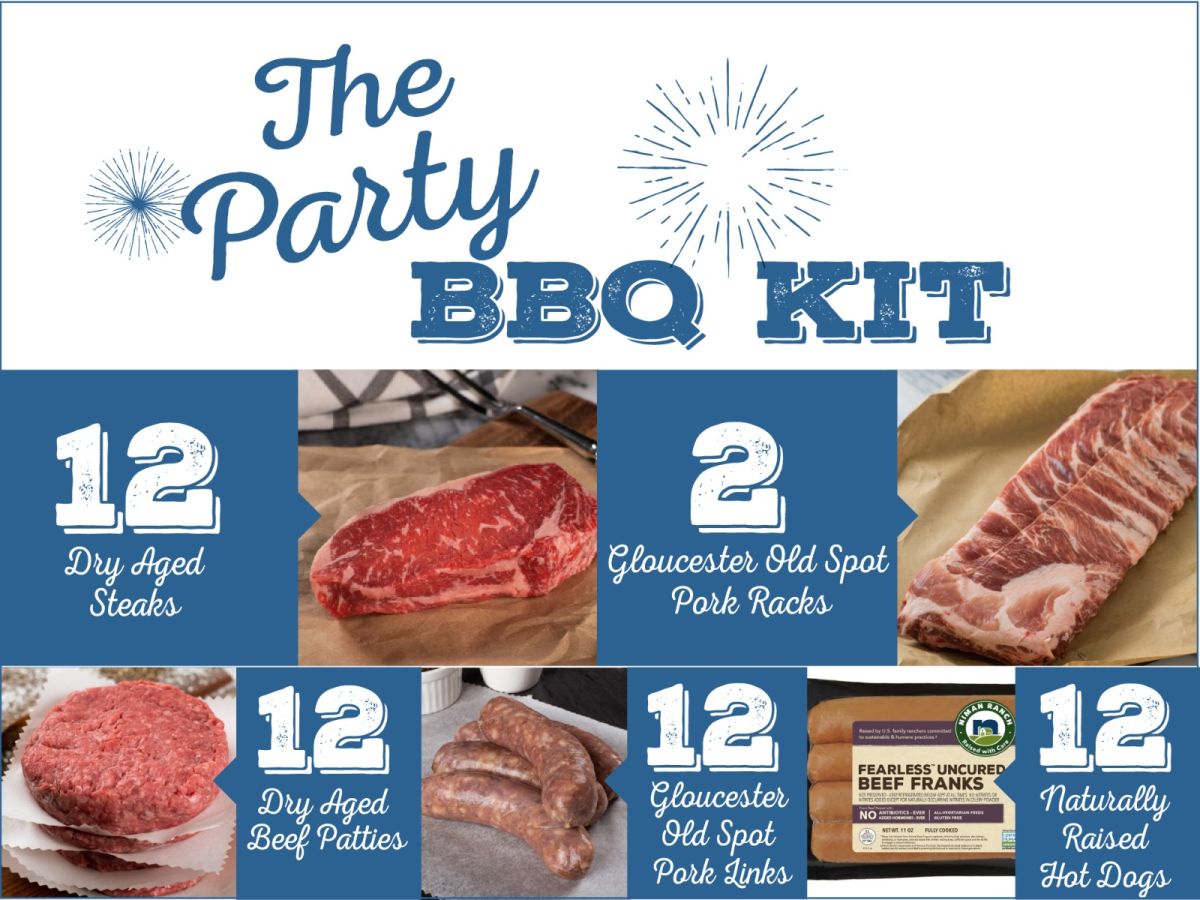 CUSTOMERS WHO ENJOYED THIS ITEM ALSO ENJOYED